History
The Gardens on Tenth began in 1962 as the Ebenezer Home for the Aged. In the early '60s, a number of churches in the Altona area shared a vision of providing a splendid home for the benefit of seniors in their community.
More than 2,000 guests attended an open house which took place over two days in April, 1962. The Board Chair at the time, David Schulz, shared his thoughts with a local reporter for the Red River Valley Echo:
"It is our prayer that all those who reside here, during the latter years of their life, will look back to their stay at Ebenezer as a peaceful and blessed experience."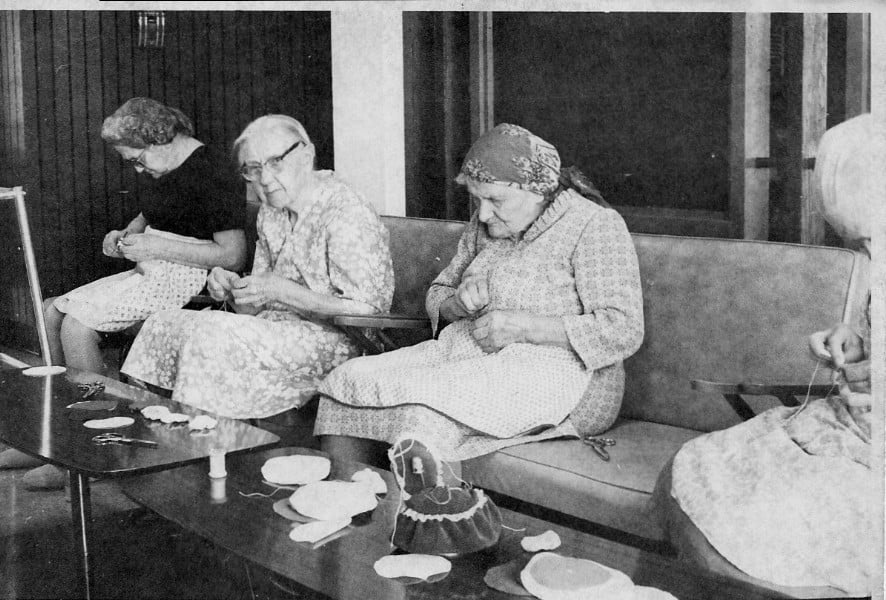 Our Mission
In keeping with the Christian faith and heritage that built the Ebenezer Home, our current board remains committed to serving the evolving needs of our residents through facilities, programs, and services designed to address the physical, emotional, social, and spiritual needs of those in our care or in need of our care, with dignity and respect deserving of persons created in the image of God.
Philosophy
All residents deserve respect regardless of age, race or creed All residents and their families deserve to be treated with kindness, empathy, understanding and compassion.
Our employees deserve respect regardless of age, race or creed Our employees must be provided with a just wage and safe workplace
Home Care
The primary mandate of The Gardens on Tenthis to provide affordable housing, together with a full meal program, for seniors who are able to live independently (with or without Home Care).
A second mandate is to provide a staff presence, safety and security for those who need extra support and assistance via our Supportive Housing Program (funded through the RHA) and our 24/7 program – both in The Apartments building.
Churches & Board
Organization
The Gardens on Tenth is a non-profit charitable organization, operated by a board on behalf of local area churches. Each area church is invited to elect a representative to participate on the Board of Directors.
The board is the governing body of The Gardens on Tenth and accepts final responsibility for all operations. The board appoints the Executive Director and to this individual delegates the responsibility for the management of The Gardens. The board meets regularly, usually every month.
John Falk
Board Chair
Blumenort Mennonite Church
Liz Siemens
Vice Chair
Altona EMMC
Albert Falk
Altona Bergthaler Church
Melvin Klassen 
Altona Bergthaler Church
David Wiebe
Altona United Church
Cecile Winter
South Park MB Church
Wendy Klippenstein
Seeds of Life Church
John Gerbrandt
Altona Mennonite Church
Frank Wiebe
Reinland Mennonite Church
Len Schieman
St. John Lutheran Church, Rosenfeld
James Stoesz
Sommerfeld Mennonite Church
No Representative
Gretna Bergthaler Mennonite
Halbstadt Bergthaler Mennonite
Peter Wall
Sommerfeld Mennonite Church